About Us
We are pleased to introduce PRAYOG INDIA. We are on a mission to explore the world of Science & Technology. Since its inception in 2015, the company has expanded to become a national provider of hands-on Robotics, science, and technology education in India. At Present serving in E-commerce, Robotics Lab installation, STEM Lab installation, Engineering Lab installation, Research & Development, Education, Training, Internship-educational and industrial consultancy and services, PRAYOG INDIA is an leading E-commerce company that deals in all kinds of DIY Educational Robotics accessories, Sensors, Microcontrollers, Electronic Parts, and Industrial automation products. Whether it's a Combat robot development, Industrial robot, mechanical project design, and Science project or software development, Internship at engineering level, beginner to advance robotics training courses, we provide solutions and services everything under one roof to all such requirements.
We have developed more than 5000 + Science & Engineering projects & educational kits for students who belongs to different trades. Such as engineering students and school students. In addition to the above products PRAYOG INDIA has a vision to offer online tutorials Guidance, YouTube Guidance and we offer on our place for Basic and Advance Training in Different Programs that are designed to help educate students, hobbyists, and individuals in the wonderful world of engineering and technology.
It has been observed that technology, games gadgets, and gizmos fascinate the youth, especially children. The curiosity about 'how things work' inspires them to take up sciences at the school level. Engineering as a professional course emerges as a natural option for this segment. However, while pursuing engineering, love for technology starts to slowly diminish. By the time students become pre-final or final year graduates, they develop a feeling that technology is something that is too complex to pursue. The 'disconnect' with technology becomes fully apparent at the time of selecting career options.
No wonder the leap from being mere being 'user of technology' to an 'innovator of technology' rarely happens. The link between engineering- technology- entrepreneurship is evidently missing in India.
We want to be an innovative leading organization fulfilling educational needs in the technological space and to revolutionize the area of technological learning.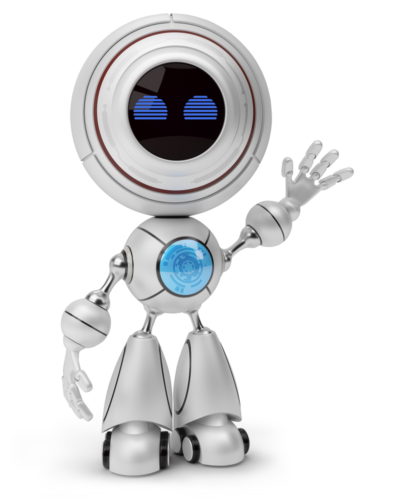 Our definition of success is your success. As a committed engineering partner, we will combine our expertise and innovation strength with yours to create product design solutions that add value with a sustainable competitive edge.
With our deep engineering experience and innovative application of simulation-driven design methods
Engineers at Prayog are highly motivated and work with great commitment and focus towards client satisfaction. Our team has advanced degrees in engineering and have a multi-disciplinary skill base in engineering.
We continuously improve our team's knowledge spectrum and invest heavily in our professional and personal development.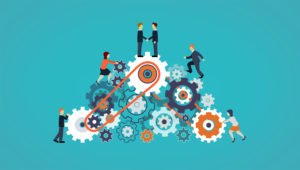 Science Fun Activities
Idea Screening Competition
Intership
Students Exchange Program
Career Building Session
Training and Workshops
Science Exhibition
Science symposium
Summer Camp
Global Conference
Science Field Trip
Talent Search Schemes
Prime Area of Training and Workshop
School Science experiment
Robotics (Manual & Autonomous)
AeroModelling Building & Flying
Astronomy (Space Education)
Talent Exploring Activities
Science Exhibition/Project fair
Engineering Internship/Training
Talent Search Competition
Science Field Trip
Expert Guidance & Support for
Success Story
PRAYOG INDIA is one of the leading Robotics Company in INDIA at Present serving in E-commerce, Robotics Lab installation, STEM Lab installation, Engineering Lab installation, Research & Development, Education, Training, Internship educational and industrial consultancy and services, One of the Best Robotics company to buy all kinds of DIY Educational Robotics accessories, Sensors, Microcontrollers, Electronic Parts, and Industrial automation Products.
Founded by Mr. Enamul Hassan in 2015. Initially focused on E-commerce, involved in sales of robotics products in eBay, Amazon, Flip kart and various other platforms. Later we switched the entire system to our own website and Amazon. Dealing with the robotics and electronics components it was very usual to get queries from customers and mostly students regarding components and their uses, this makes us realize the lack of awareness in the society and the need of technology in daily life, the simple automations, simple and industrial robotics. This is the reason what you see we are today.
Launch of Innovation lab and R&D section, a project initiated Shahnawaz having a depth in field of training and about 13 years of corporate experience, Rowing through the waves of technological developments created various innovative, automation, Surveillance products. A place for the consultancy and guidance for robotics and automation aspirants ranging from students to corporate and Defence professionals. This leads to special recognition and appreciation as the "Young Innovators award 2019".
STEM (science technology engineering and mathematics) PRAYOG INDIA is the first one to introduce stem education at the academic level in Jharkhand, our R&D section has custom designed a new course module for students in INDIA and Sub-continent. The program becomes so common and helpful for students that it led to another recognition as "Certificate of achievement from LPU-2018".
Attracted by this unique technique, we were approached by NITI Aayog, Successfully set-up various Tinkering Labs, executed Atal mission yojna , District education project, Installed many labs in govt. and private organization, associated as technical partners with various esteemed organizations like IIT Jammu, IIT Bombay, IIT Delhi, IIT Madras, IIT-ISM Dhanbad, BIT Mesra, IIIT Ranchi , NIT Jamshedpur, NIT Rourkela, NIT Patna, AMITY University, Canara Engineering college, Mahindra Engineering college, Chaitanya Institute of Technology & Sciences, RTC Engineering college Ranchi , CMERI,CIT,CIP Ranchi,SARLA BIRLA Ranchi, DPS Ranchi, Mourya School Delhi, Industrial clients like TATA Steel, NT Engineers, Reva Energy & Equipment's Pvt. Ltd, Unbox Robotics Labs Pvt. Ltd., Idea Packaging, Indi solar products private limited, Aarti Electronics, WISSENSQUELLE ROBOTICS PRIVATE LIMITED, Manipal Academy of Higher Education, Stuff Bits Technologies LLP, Amnex Info Technologies Private Limited, Arjunlal Banwarilal & Co. Pvt. Ltd., RAAD Systems Pvt Ltd, Airveda Technologies Pvt Ltd, Core Future Knowledge Solutions LLP and plenty more.
The stream of technical journey continues to provide special training and Internship Programs for engineering students, this led us to Mentor plenty of students through their career, we founded a team for technical participations, and we as a mentor had been the winner of Robotics championship at VJTI Mumbai 2020, International Robotics champion at IIT Bombay 2020.
Technology is a great gift for development of society and civilization. Considering the challenges at the time of a pandemic-Covid-19, our team had developed the first-ever automatic hand sanitizing machine to be installed at various Govt. Hospitals. And helped the state of Jharkhand at the time of the pandemic through every possible aspect. Although we had received appreciations from the govt. But, the feeling of self-satisfaction and esteem motivated us to work further for society and underprivileged students.
Enamul Hassan
The Founder and CEO of PRAYOG INDIA Robotics, a Young and dynamic Entrepreneur who believes "Our definition of success is your success." With a comprehensive approach of dedicated services and customer satisfaction.
He started his career as an engineer in the corporate world, things go on but not for long, a person suffering from a tech bug bite can't stay long in the industry, he has always been seeking positive and innovative work culture, not just routine work.
The seed of technology hidden somewhere in his heart has finally germinated into a small plant of E-commerce that has grown in form of PRAYOG INDIA Robotics.
Dedication towards changing the technological environment in society about the conventional and traditional system of technical education into a sustainable and feasible system to be more real-time and adaptive in the real world.
Very much inspired by Sir A.P.J Abdul KALAM the MISSILE MAN OF INDIA, "All Birds find shelter during a rain. But Eagle avoids rain by flying above clouds."
Md. Shahnawaz Abbas
Md. Shahnawaz Abbas is the R & D Manager, senior robotics trainer, and mentor at PRAYOG India.
He believes "Every Child is a scientist, let them speak science."
His career begins as a software developer in IT Industry, Next, he worked for test and simulation of VLSI circuits, But the urge for self-satisfaction keeps on his instincts and the interest in exploring and sharing ideas, innovations, and creativity in science and technology let him finally become a trainer, developer, and a Robotic mentor. He is much more passionate about research and training about physics, laws, experimental astronomy, automation, and robotics.
He is responsible for the successful execution of 100's engineering, automation, and robotics projects,
He was the Mentor of the winners of the International Robowar-Championship at IIT M 2020. He has created many simple platforms for students in the form of Workshops, Live Campuses, and club programs.
Thank you sir for nourishing us with your knowledge and experience and we do anticipate your support and guidance for the entire team.
Belal Khan
Hi! my name is Belal Khan, I am a Google Developer's Expert.
Senior Android Developer. I am an expert in Android Application Development. Apart from this, I believe in the power of the Internet where anyone can share knowledge, and that's exactly what I am doing for the last 6 years. I keep sharing with the students whatever I learn through the website and youtube channels. I mainly create content about building android apps. I used to share my best knowledge about the power of mobile apps in our workshop program. We also conducted training camps to teach professional students about Android Development. I hold a Master's degree in Computer Applications. After the degree, I have successfully worked on many projects as a Full Stack and Android Developer.
Jay Prakash
Jay Prakash is an embedded engineer and one of the members of our core team. He is the person responsible for the successful execution of numbers of automation and communication-based projects and innovations. 10 + years of experience in robotics and automation. He is the trainer and mentor who will train you through the modules of robotics and embedded system.
"Keep Learning and make your own way to go forward."
Make your dream come true.
Er. J.P. Kumar
Embedded Engineer (PRAYOG India)
Working as a Professor and Researcher for the past five years in Embedded systems.
Kamayani Thakur
One of the members of our core team. Technically sales manager, but a person who is much enthusiastic, jolly, cheerful and have tonnes of energy. Skilled especially with multitasking capability she reduces much of the company's inflows and manage them efficiently. A person who is self-motivated and responsible for creating a positive environment and spraying pleasant fragrances in the organization.
We feel her presence and thanks her for being the part of the Organization.